December 15, 2016, 11:40:48 AM by Daphne in General.
Attention College Students and Parents:
The Oregon Blueberry Commission is offering a 2017-18 Scholarship.
Applicants must already be enrolled in an Oregon College or University and must have at least one year remaining towards a degree at the time the scholarship is received. Selection preference will be given to applicants who are enrolled in a Crop Science, Horticulture or Food Science Program.

Applications are due no later than January 31, 2017.
Please see the link to the scholarship web page for more information and to apply.
Return applications to: Oregon Blueberry Commission, P.O. Box 3366, Salem, Oregon 97302

www.oregonblueberry.com/scholarship
Link to Scholarship Application
---
November 14, 2016, 04:51:35 PM by Daphne in General.
---
January 05, 2016, 11:08:20 AM by Daphne in General.
---
December 09, 2015, 03:38:32 PM by Daphne in General.
Recent Photos from the Northwest Hort Expo in Yakima, WA and the Great Lakes show in Grand Rapids, MI.
The Littau Mobile Platform, Sawdust Spreader, and Spray Hood are pictured at the Yakima show. Also pictured at their booth in Grand Rapids is Littau partner, Spring Brook Supply.

---
December 03, 2015, 04:06:03 PM by Brent in General.
Come see us at these upcoming AG Shows
Northwest Hort Expo Yakima, WA - December 7-10, 2015
Great Lakes Vegetable and Fruit Expo Grand Rapids, MI December 8-10, 2015
Yakima AG Expo Yakima, WA January 7-8, 2016
Southeast Regional Fruit and Vegetable Conference Savanah, GA January 8-11, 2016
North Carolina Annual Blueberry Council Fayetteville, NC January 12-13, 2016
Northwest Agriculture Show Portland, OR January 26-28, 2016
Pacific Agriculture Show Abbottsford, BC January 28-30, 2016
World AG Expo Tulare, CA February 9-11, 2016
---
December 03, 2015, 03:45:34 PM by Brent in General.
---
September 22, 2015, 02:22:27 PM by Daphne in General.
We are now hiring for welding positions. If you are interested in applying please fill out a job application at our main office at 855 Rogue Ave., Stayton, OR 97383.
---
July 28, 2015, 04:23:07 PM by Daphne in General.
Are you or someone you know looking for a truck driving job? We created a page where you can either fill out a fillable pdf or blank form pdf driver application and email it to us. Go to http://littauharvester.com/truckjob/ or scan on your mobile device: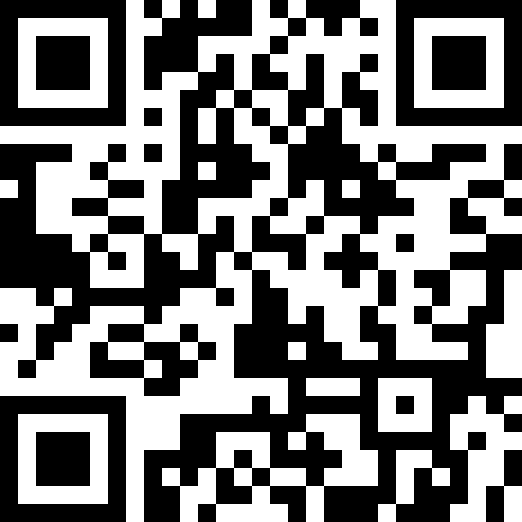 ---
March 09, 2015, 03:21:34 PM by Daphne in General.
Oregon State University will be hosting a two-day blueberry school on March 16-17, 2015 at The LaSells Stewart Center in Corvallis, Oregon (osublueberryschool.org). Many topics related to growing blueberries will be visited including increasing machine harvesting efficiency, which kind (cultivars) are easiest to grow and in most demand, costs related to resources/planting/acreage for growing, environmental stressors on blueberry plants, disease/virus/insect/weed/vertebrate pest management, and other great information.
We will be presenting labor needs, pros and cons of machine harvesting and tricks for best quality when machine harvesting for processed or fresh markets.
---
<<< Previous
Next >>>