Products - Side-Row Harvester
Machine Name
Description
Details
Photo
Side-Row
Dynamic Hydraulic Fail Safe Brakes.
Kubota 2.3 Liter Diesel Engine.
Automatic Leveling by Sundstrand.
Electronic Assisted Steering by Littau Harvester.
Horizontal or Vertical Freewheeling Rotary Shaker System.
Model: Side-Row
Dry weight: 9100 lbs.
Traveling Speed: 0-5 mph.
Tires: 31 x 15.5 x 15.
Overall Width: 113".
Overall Height: 135".
Overall Length: 203".
Deck height: 42".
Crew: 1 to 5.
Oil Cooler by AKG.
Maximum leveling from side to side: 18".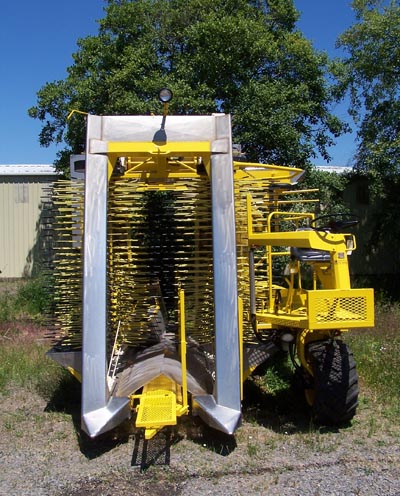 Specifications subject to change without notice.